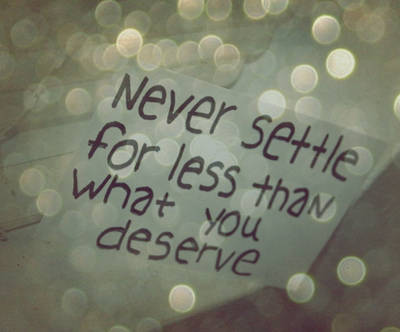 It's a new year - and a new opportunity to create a different path forward.
Instead of recycling the same mindset and mentality of years gone by, let's try something new. Rather than making decisions from a place of deprivation or denial, let's shift the focus. Let's come from a place of self-love.
It's not about skipping the extra slice of cheesecake because you're not supposed to eat it. It's about selecting a smarter dessert choice because you want to nourish your body with the nutrients it craves and needs.
It's not about going to the gym because you hate your body and desperately want to look different. It's about exercising because you love your body - and you want to honor it with movement and sweat. After all, without your body, you can't experience the joys of life, like wrapping your arms around someone you love, watching a sunset or swimming in the ocean.
In 2013, let's shift our focus to a place of self-love. And as you do, it becomes infinitely easier and a million times more effortless to make decisions that promote better health.
You deserve good health - so stop making decisions of someone who deserves less. This is YOUR year.