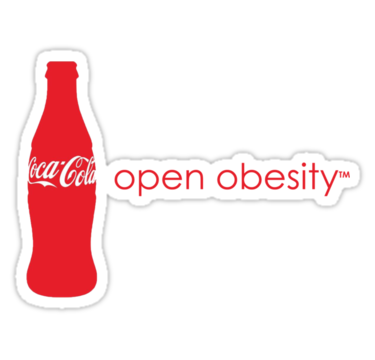 Earlier this week, Coca-Cola announced an initiative to help people get active and set a goal of inspiring 3 million individuals. According to the press release, Coca-Cola's "Get The Ball Rolling" effort underscores the company's global commitments to fight obesity and be part of the solution.
Oh, the irony.
Each year, the average American consumes 43 pounds of sugar from soft drinks alone. If Coca-Cola wants to educate people about health and nutrition, maybe they should publicize the links between refined sugar and violent behavior, fatigue, stiffening of arteries, headaches, depression, skin irritation, acne, hypoglycemia, diabetes, high blood pressure, hypertension, nervous tension and obesity. Or maybe they should do a public service announcement about how, according to brain scans, sugar is as addictive as cocaine.
Coca-Cola's press release notes that the company offers low or no calorie options in every market. What the press release doesn't mention is that even artificial sweeteners have been linked to obesity in that they increase cravings for other sugary, unhealthy foods.
The company commends itself for putting caloric information on the front of all packaging. However, Coca-Cola does nothing to educate consumers that not all calories are alike. Unlike the calories in many of the foods we eat, soft drink calories are "empty" and come without any nutritional benefit.
Moreover, the press release goes on to say that the company markets "responsibly." Coca-Cola and I must have different understandings of marketing responsibly, as a recent billboard near my home featured an Olympic swimmer reaching for a Coke. It implies a connection between Coca-Cola and health that couldn't be further from the truth. It's reminiscent of those decades-old cigarette ads featuring endorsements by athletes like Mickey Mantle and Willie Mays.
On one hand, it's great that Coca-cola wants to help people be active. Getting people to move is a good thing. But on the other hand, if Coca-Cola wants to do something to help improve the health of Americans, it should close its doors and go out of business.