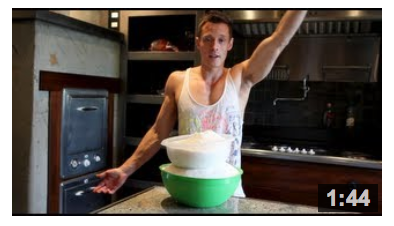 Sugar is sweet - but the more you eat, the more you increase your risk for ailments and diseases like diabetes, depression, high blood pressure and more.
Despite the toxicity of added sugar, most of us eat a lot of it. And I mean A LOT.
If you're up for watching a very disturbing visualization of all the added sugar we eat - watch this video that I posted to the Davey Wavey Fitness YouTube channel. I hope that it inspires all of us to make some much-needed changes in the foods we eat.