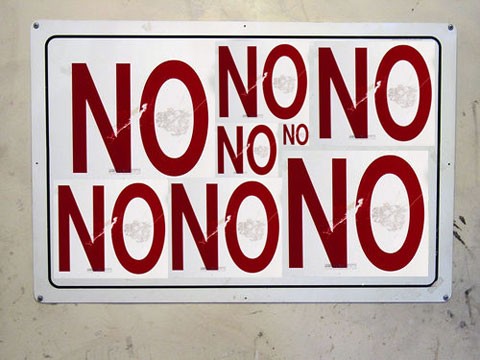 If you're changing the way you look and feel by making better nutrition and fitness choices, you probably have a few great cheerleaders in your life. These people can provide encouragement and help you overcome challenges. But not everyone is rooting for your success.
You've probably heard things like:
"Just skip the gym today."
"You don't like my cooking? Is that why you won't eat this?"
"Exercising is fine, but I think you're obsessed."
"Everyone else eats this - but you have to be different."
"Oh, I'm sure one piece of cake won't make a difference."
"You know, most people who lose weight just end up gaining more back."
"I think you're losing too much weight."
Rather than support you in your success, these diet saboteurs want to bring you down. Whether they're friends, family, coworkers or a significant others, it's important to understand their motivation.
Sometimes, it's about power and control. If you stay overweight or out of shape, your partner may think that you're less likely to attract attention from other people. With fewer options, this gives your partner more perceived control. But as you lose weight and attract more attention, your partner may feel control slipping from his or her grip. Ultimately, your partner may fear losing you to someone else; your partner may believe that you'll leave him or her for someone more attractive.
In other instances, it's about self-denial. When you lose weight and become healthier, it puts other people in an uncomfortable position of confronting their own weight issues. Your success becomes a personal assault on their own weight, and so they fight back by trying to sabotage your results. If you fall off the bandwagon, it makes them feel better about their situation.
Sometimes, the biggest saboteur in our life is ourselves. You commonly see this with people who have been sexually abused. If they lose weight, they may become more attractive and thus experience more unwanted attention. Sometimes, people have a fundamental fear of being perceived as beautiful. In these instances, it's important to work with a professional.
Understanding what motivates diet saboteurs is an important step in transforming these toxic relationships. If you suspect your partner is afraid of losing you, have an open conversation. Communicate. Talk to your family and friends and let them know why this is important to you and why you want their support.
Have you ever experienced a diet saboteur? Share your story in the comments below.