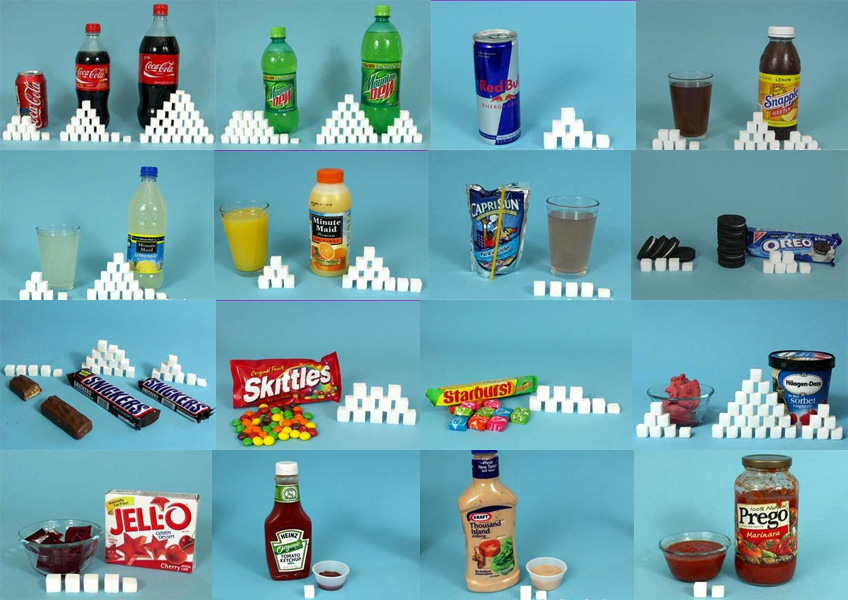 Sugar, sugar everywhere. Even in places you might not expect it. Like barbeque sauce. Or vitamin water. Or ketchup. The truth is, our diets are loaded with added sugars.
It's not always easy to decipher nutrition information on the products we consume. It's hard to put things in perspective without some sort of context.
Ketchup is a perfect example. One serving of ketchup has 3.7 grams of sugar. That doesn't sound like a lot - but what does it really mean? First, notice the serving size - which is a fairly modest one tablespoon. Second, know that 4 grams of sugar is equivalent to one teaspoon. Since there are only 3 teaspoons in a tablespoon, nearly a third of ketchup is just sugar.
Cow's milk is another high sugar culprit. One cup of 1% low fat milk has 13 grams of sugar. Compared to the 33 grams in a can of coke, it doesn't sound like much. But remembering our teaspoon conversion (4 grams of sugar = one teaspoon), that's more than 3 teaspoons in a single glass of milk! And this is one of the many reasons that I've switched to unsweetened almond milk which has exactly zero grams of sugar.
Americans eat an average of 22 teaspoons of sugar per day. By paying attention to the nutrition information in the foods we eat - and understanding what that nutrition information actually means - we can take the first big step in cutting that statistic.