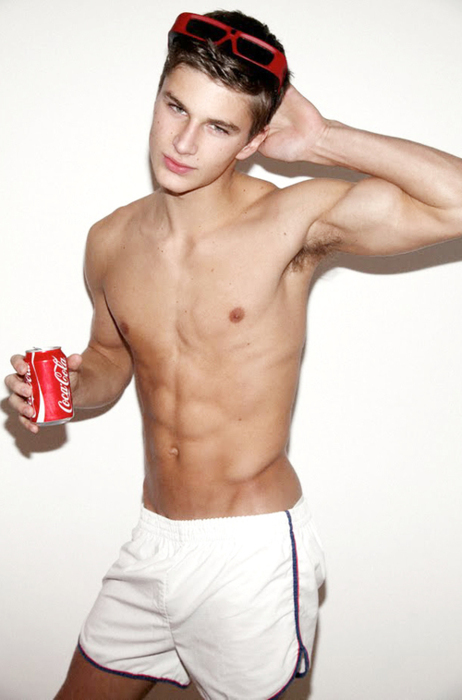 Earlier in the month, I wrote a post about the number of steps it would take to burn off some popular, high-calorie foods likes pizza (4,560 steps per slice), ice cream (1,980 steps) and french fries (6,000 steps). According to a new study, sobering reminders like these can lower the consumption of unhealthy foods.
Researchers from Johns Hopkins University tested three different types of labeling with various signs at different corner stores. They wanted to see if any such signage deterred young people from consuming high calorie colas.
One sign simply said that each soda can contains 250 calories. In this way, the label mirrored the nutrition information printed on the product. At a second store, the sign said that the soda contains 10 percent of the daily recommended caloric intake. At a third store, the sign reminded customers that it would take 50 minutes of running to counteract the calories in the cola.
Though each sign reduced soda sales, the sign that highlighted the physical activity equivalent (i.e., 50 minutes of running) was the most effective. Soda sales plummeted by a shocking 50% at that location.
It seems that some people don't really understand the concept of calories and what they really mean. But they do understand the concept of spending 50 minutes on the treadmill; that translates much clearer. It makes things less abstract.
Dr. Sara Bleich, one of the researchers from the study went on to say:
People generally underestimate the number of calories in the foods and beverages they consume. Providing easily understandable caloric information - particularly in the form of a physical activity equivalent, such as running - may reduce calorie intake from sugar - sweetened beverages and increase water consumption among adolescents.
On a larger scale, I think the study challenges our current nutrition labeling system. While more research is clearly needed, perhaps we need to consider changing the way we highlight nutrition content to make things clearer and easier to understand for consumers.