Today's guest post is by Davey Wavey's good friend and spiritual weight release coach, Diane Petrella. Diane is also one of the contributors to The Davey Wavey Weight Loss Program.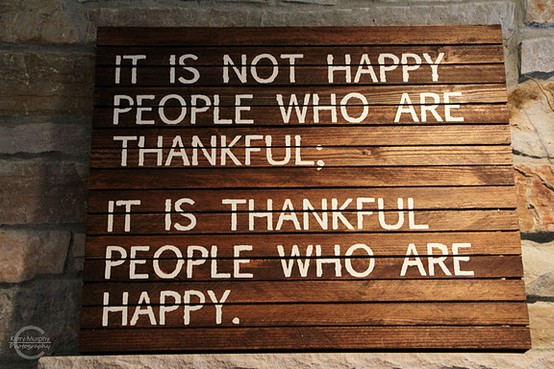 If you're like most people struggling with their weight, you probably don't like your body so much. You hate looking in the mirror. Getting dressed makes you frustrated and angry. And your thoughts toward your body are anything but loving.
You know how lousy those thoughts make you feel, but do you realize that criticizing yourself actually undermines your weight loss efforts, too?
Try replacing even a bit of that self-criticism with an attitude of gratitude and start losing the weight with ease.
Here's How It Works:
In order to release weight your body needs to be calm and peace-filled. And your body is a living, breathing organism whose every cell responds to your thoughts. Based on how you think and feel, your body releases various chemicals. Some of these chemicals enhance a sense of calm and peacefulness while others heighten states of tension and anger. (Plus we all know how quickly those particular emotions can derail a healthy eating plan.)
Think of each cell as a tiny representation of your entire body. A lack of gratitude blocks weight loss progress because your body does not respond well when criticized. When you feel thankful, your cells feel that joy and transmit chemicals to reinforce that feeling. Think about that warm feeling you get when you receive a thank you card…  Or when someone takes the time to appreciate something you did for them. Your cells understand the message of gratitude, too.
When you're expressing gratitude for your body you naturally eat more consciously, honor your exercise time and generally act more loving toward your self.
Start Now, Start Small
You may think that before you can appreciate your body you need to be fit and healthy first.  You may think that thin people love their bodies because they are thin.
It's actually the other way around. People who release weight successfully and permanently learned to love and appreciate their bodies first and it's that appreciation that helps them to stay fit and healthy.
It sounds challenging—especially if you have years of self-criticism (and extra weight) under your belt. Think of it this way: What if you did something positive for someone and at the same time angrily told them, "I hate you and I hate doing this for you?"
Most likely they'd feel pretty confused and awful. Whatever kindness you did for them would have no meaning. Well, it's the same with your body. The more you try to eat well, exercise and "do the right things" while telling your body how much you hate it, loathe it, and can't stand to look at it, the more confused your body becomes.
What's a body to do with that message? Most likely it responds like a confused, angry child and resists giving you what you want. So you remain stuck and frustrated that your body isn't releasing the weight you want to release. But, honestly, can you blame it?
Got Gratitude? Great—Now Go Deeper
To stop that cycle, be grateful for all your body does for you. Then go a step further and say "Thank you" to your body. Thank your legs for taking you where you want to go, your arms for helping you hold things, your heart for beating, your lungs for breathing, your stomach for digesting your food. Consciously thanking and appreciating your body helps you feel calm and peaceful. And calm and peaceful bodies release weight more readily than bodies that are criticized and loathed.
Practice this simple exercise to become a grateful friend to your body:
Every day take a few moments and thank your body for all it does for you. Thank your legs, your arms, your heart, your stomach, etc.
You can either speak silently to yourself, out loud, or write it down on paper. Do what feels most comfortable.
While you can do this any time, it's a powerful way to begin and end your day when practiced right before getting out of bed in the morning or right before falling asleep at night.
As the holiday season approaches, we're reminded to give thanks for the blessings in our life. And one special, but often taken for granted, blessing is the very body we have been given to carry us through our life journey. Take time this month, and always, to give thanks to your body, your beautiful partner in life, for all it does for you.
Your body will appreciate you—and you will appreciate the results.